At last, a finely crafted home that gratifies your sense of luxury. Rooms full of warmth and the handsome good looks of custom crafted millwork. The classic lines of wainscoting panels blend with any décor. Coyle Lumber & Millwork can provide all these elements for you.

CUSTOM DOORS & WINDOWS
We love to make windows and doors. You owe it to yourself to experience the difference a truly personalized, custom door can make to your uniquely personal environment.

WHOLE HOUSE MOULDING & TRIM PACKAGE
A key to elegance in a well designed home is the proper proportion and style of trim. Whether meeting architectural specifications or matching existing trim, we will manufacture custom moldings to fit your needs. Accessory trim such as plinth blocks, brackets, and key blocks are also made to order.

SPECIALTY MILLWORK

■ Fireplace - Room End
■ Stairway Components
■ Porch Balustrades
■ Library
■ Cabinetry


We are a source for the details that make a home unique.
_________________________________________________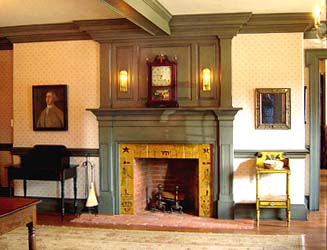 Let us work with you to put together a detailed colonial
millwork package
_________________________________________________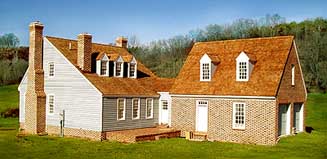 For this client whose contractor used a Williamsburg
house plan, we provided all the custom windows and solid
wood doors, the cornice and trim work, and
all the cedar siding.