See how we make our windows from beginning to end.


______________

A barn conversion needed custom sized windows and doors to fit unusual existing conditions.
Take a look at how it turned out.
______________

► Here is a Map
for finding us

Welcome to our online custom millwork showroom. To meet your special needs, you may click on one of the following:

Since 1879, Coyle Lumber & Millwork has manufactured the highest quality of solid wood architectural millwork available. Though we are located just outside of Carlisle, Pennsylvania, we will carefully crate and ship your order to you or your building site anywhere around the country.

Our hand crafted, custom millwork gives home or office not only sophistication and beauty but also functionality. We understand that quality as well as fine craftsmanship are the hallmarks of value and customer satisfaction. Look around our website where you will see all that we can provide for you and also find recent examples of work we have done.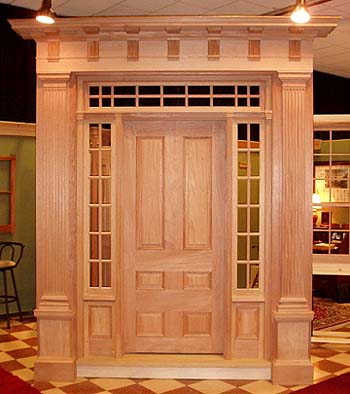 This entrance door was designed and built especially for the Coyle Lumber display at this year's Greater Philadelphia Historic Home Show. Even though it was sold before it was shown, we will be glad to make one for your home. Contact us for more information.
_____________________________________________

Here is a picture of a custom door in our plant, made for a turret section of a Chester County, PA house. 11 custom, double hung windows were made for this recent job as well. ► See more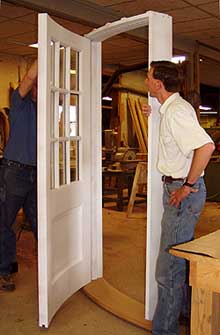 We accept:

Visits:
Copyright 2003, Coyle Lumber & Millwork, Inc.
Website design & maintenance by Terntec.